I might be a little biased about the 2020 Mazda3 AWD sedan and let me tell you why. IT TOOK ME PLACES! And I rediscovered the joy and freedom of driving.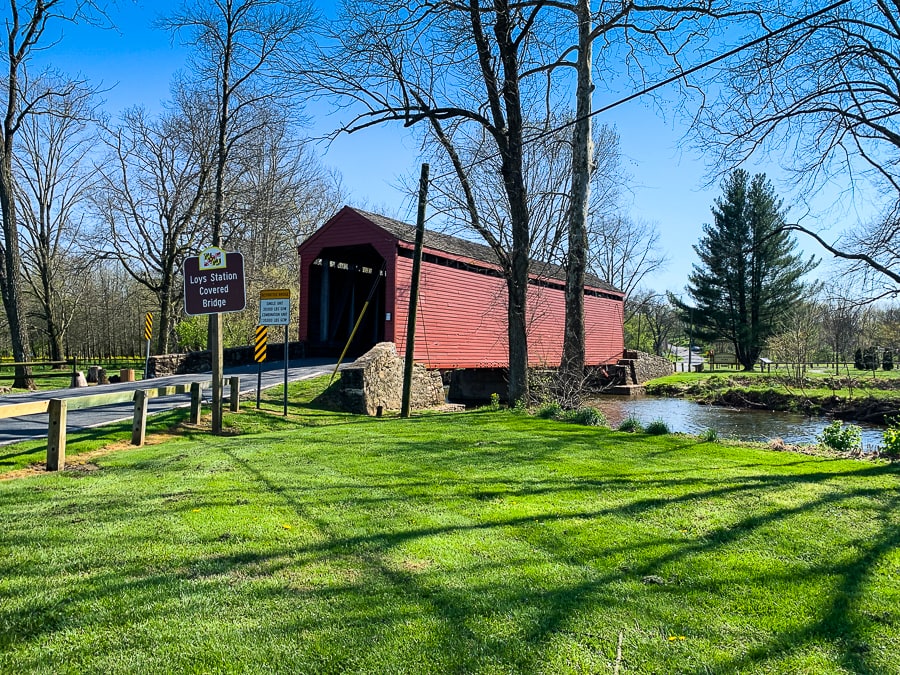 How's your quarantine going? Are you burning through your Netflix queue? Are you looking forward to running out of milk so you have a reason to leave the house? I have some good news for you. There is something you can do that will keep you safe… go for a drive!
A few months ago, I requested the Mazda3 for a vehicle loan and assumed it would be all but canceled in the midst of a pandemic. Turns out that Mazda is working hard to make sure we're still talking about their cars.
My vehicle arrived perfectly sanitized and then it sat in my driveway. Where did I need to go? Should I even go anywhere? It's hard to know what's okay and what will give you dirty looks. But I'm not one to let a good vehicle go to waste.
Despite the pandemic, it's actually a pretty good time to be driving a car:
There are nearly as many people on the roads so you can test out some of the vehicle features a little more thoroughly.
It's easier to find a location without many people in the background of your shot.
It's spring time which means everything is coming to life.
It's easy to social distance in a car!!!
So, I got behind the wheel and headed to a picturesque spot that I discovered a few years ago when I was reviewing the Mazda6. It's one of several covered bridges in Frederick County, Maryland. And the weather couldn't have been more beautiful.
I also dragged my son with me. He's a teenager and surprisingly doing okay hanging with his parents every day but I figured he probably needed a change in scenery as much as I did (he's also my assistant cameraman and helps me capture really cool drone footage).
Scouting Our Location for the Mazda3 Shoot
I love to look for parks with beautiful scenery easily accessible from the road. Preferably without a lot of traffic – from vehicles or people. I remembered that I had visited the covered bridges of Frederick County a few years ago in the dead of winter and thought it was worth another shot.
We found Loys Station Park situated right near the Loys Station Covered Bridge. I hadn't realized until we arrived that this was the exact same bridge where I had done another photo shoot!
As we got out and walked around, we found an unwelcome visitor.
If you thought I meant the snake, you're totally wrong. I studied herpetology in college so I geek out a little when it comes to reptiles and amphibians. In fact, this is just a common water snake. Totally harmless and he was exactly where he was supposed to be. Right near the water soaking up the sun.
The unwelcome visitor was a guy in a company fleet Ford that pulled alongside us while taking a VERY LOUD conference call in his car, with the engine running. I gave him enough looks that said , "hey, I'm trying to shoot a video here" that he finally got the message and left us to enjoy the scenery in solitude.
Reviewing the 2020 Mazda3 Sedan AWD
The Mazda3 is a gorgeous compact sedan that really embraces Kodo, or the Soul of Motion that is the driving design principle behind Mazda. As Mazda puts it, Kodo is about "creating cars that embody the dynamic beauty of life — cars that visually suggest different expressions of this energy."
No place is that more apparent than the front fascia, where it gives the illusion that it's being shot through a wind tunnel. And that same design of motion is carried all the way through to the rear.
There's no denying it. It's an attractive car. In fact, one of my neighbors, who happens to own a BMW, thought at first glance that this was a BMW.
Getting behind the wheel, you feel like you're sinking into a compact sport car with a minimalist instrument panel and a sharp 8.8″ display mounted on the dashboard (much more well executed in this vehicle than in other models).
Even the crisp "white" leather and sleep key fob makes this feel like a modern apartment with the bare essentials presented in a ultra efficient design.
So what's not to love? Well, that depends on what you're looking for. If you're looking for a fast and powerful engine, you won't find it. It is the SkyActiv-G 2.5L 4-cylinder engine, producing 186 hp and 186 lb-ft of torque. As with other Mazdas, it's a completely adequate engine for the size of the car and a sport mode is offered when you need a little extra boost.
I also didn't love the placement of the cupholders in the front of the drive shaft. They were slightly awkward in their positioning and my USB cord for Apple CarPlay seemed to always be in the way.
But the biggest downside is the back seat. There's not much leg room for your taller passengers and certainly not a lot of amenities. No USB ports and not even any heat vents.
HOWEVER, I suspect that the target market for this vehicle probably does not have a full load of passengers on a regular basis. I see this as an ideal car for a young couple, a college student, a single professional. So the things I point out are probably not dealbreakers.
The rear seats also fold flat and offer plenty of pass through space in addition to the trunk. Plenty of IKEA trips could be made with this vehicle.
Overall, it's a pretty sweet, fun ride. It's got fantastic gas mileage (I averaged around 28 mpg), especially for an AWD. Oh yeah, it's an ALL WHEEL DRIVE. That's a pretty cool and hard to find feature in a sedan. And it's all bundled in a price that starts just over $21k.
Before you get too excited, I should let you know that this particular car had the Premium Package which automatically add an extra $5k to the base price. With a few additional upgrades and the destination charge, the MSRP came in at $30,645. But remember – friends don't let friends pay MSRP!
Video Review of the 2020 Mazda3 Sedan
Sometimes it's better to see something in addition to just reading about it. Here's a quick tour of the 2020 Mazda3 Sedan with some killer drone footage from my son!